At Canine Extreme we pride ourselves on customer service and assisting our customers with as much information as possible prior to selecting the "right" puppy for you family home.

Below please find some of the most common questions regarding our German Shepherds. If you don't find the exact answers your looking for in this section we encourage you to 
contact us
 with any questions. We are also happy to speak with fellow German Shepherd Enthusiasts.
Placeholder
Pricing – How Much Are Your Dogs?
Puppies- (8 wks to 6 months) $3,500 to $5,500.
Young Dogs (6 to 12 months) – $5,500 and up (Depending on the level of training)
Adult Dogs (12 months and older) – $10,000 to $45,000 and up (Depending on the level of training)
All dogs sold through Canine Extreme come with an extensive vet check, Health Guarantee and full AKC registration. If the dogs are imported they will also come with their European FCI/SV Pink papers.
All puppies that are born in the USA arealso eligible for our C.E. Champions Program.
Do You Recomend Dog Health Insurance?
Vet bills can get pretty costly over the lifespan of a dog and just like most families we at Canine Extreme always want the very best for our dogs and our extended dog families! This is why we are pleased to announce that Canine Extreme has partnered with Healthy Paws Pet Insurance & Foundation.
As featured on ABC News, Healthy Paws Pet Insurance & Foundation is the leading and number 1 ranked pet insurance company for 2013 and expected 2014. Here is a brief overview.
Consistently #1 in Customer Satisfaction by Dog Parents & 3rd Parties
Customize your reimbursement and deductible levels to fit your budget
Most comprehensive choice for dogs & puppies
Unlimited Lifetime Benefits + Annual Deductible
Includes Emergency Care, Alternative Treatments, advanced testing, surgeries, hospital stays and prescription medications
No claim caps period
Healthy Paws Pet Insurance covers everything that matters including injuries, illnesses, genetic conditions, and emergency care. With unlimited lifetime benefits, protect your pet with the #1 customer-rated pet insurance plan! Get a free quote and let Healthy Paws pay your vet bills while you care for your pet.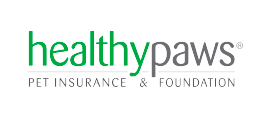 Get a Free Quote
Are All German Shepherds Born With Floppy Ears?
Yes, all German shepherd puppies are born with floppy ears. As they grow the cartilage in the ear will begin to strengthen and the ear will slowly start to stand up. This can happen anywhere between 6 weeks on up to months. Normally you will get one ear to stand, then the other and your puppy will go through a growth spurt and they will both flop down again. You will also see your puppies ears both up in the morning and then as they get tired the ears begin to fall again. This is a normal process that takes place over several months in the beginning of your pups life. To entourage the ears to be strong it is of course recommended that you try your best to avoid rubbing them ruff or consistently petting them backward. The more you leave their ears alone in the beginning the easier it will be for the cartilage to grow strong and for the ears to erect. Exercising the dog with the ball or toy will also help the ears to stand up. It's the excitement that encourages the ears to come up nice strong.
How Do We Pick Up Our Dog (or Drop Off) to You?
When it comes to traveling with your pet, there are a few ways to accomplish this. If you would like your puppy delivered to you, a flight can booked or have a driver deliver, depending on your location. If you would like to come to pick them up personally, we can absolutely set that up.
Do You Offer Dog Breedings?
We offer stud services in the form of live cover, frozen, or fresh. You can see a list of our stud males on Our Stud Dogs page.
Can We Come to Visit Your Facility?
We do accept visitors to our facility to meet with us as well as our dogs by appointment. All of our visitations are done by appointment only so that we can make sure you have plenty of time, and we're there to answer any questions you may have. If you would like to plan a visit, please feel free to reach out to us through our Contact Us page.