So You're Looking For A NEW German Shepherd Puppy!
At Canine Extreme we offer a nice selection of puppies. All of our bloodlines are European bloodlines, whether you're getting a puppy born in the USA from imported parents are finding a puppy imported directly from Europe.
When it comes to our puppies we take the time to carefully select top-quality German Shepherds that are known for producing good genetics. It's our belief that in order to ensure a happy and healthy puppy we must first begin with good health from the parents, grandparents, and many more generations back.
Typically our puppies can range from $2500 to $5000 depending on the litter. All our puppies are sold with their full AKC registration and health guarantee. If they are imported they will also come with their European FCI/SV pink papers.
You can see a complete list of our currently available puppies by clicking HERE. If you don't see what you're looking for please feel free to send us an e-mail and find out about our upcoming litters and availability.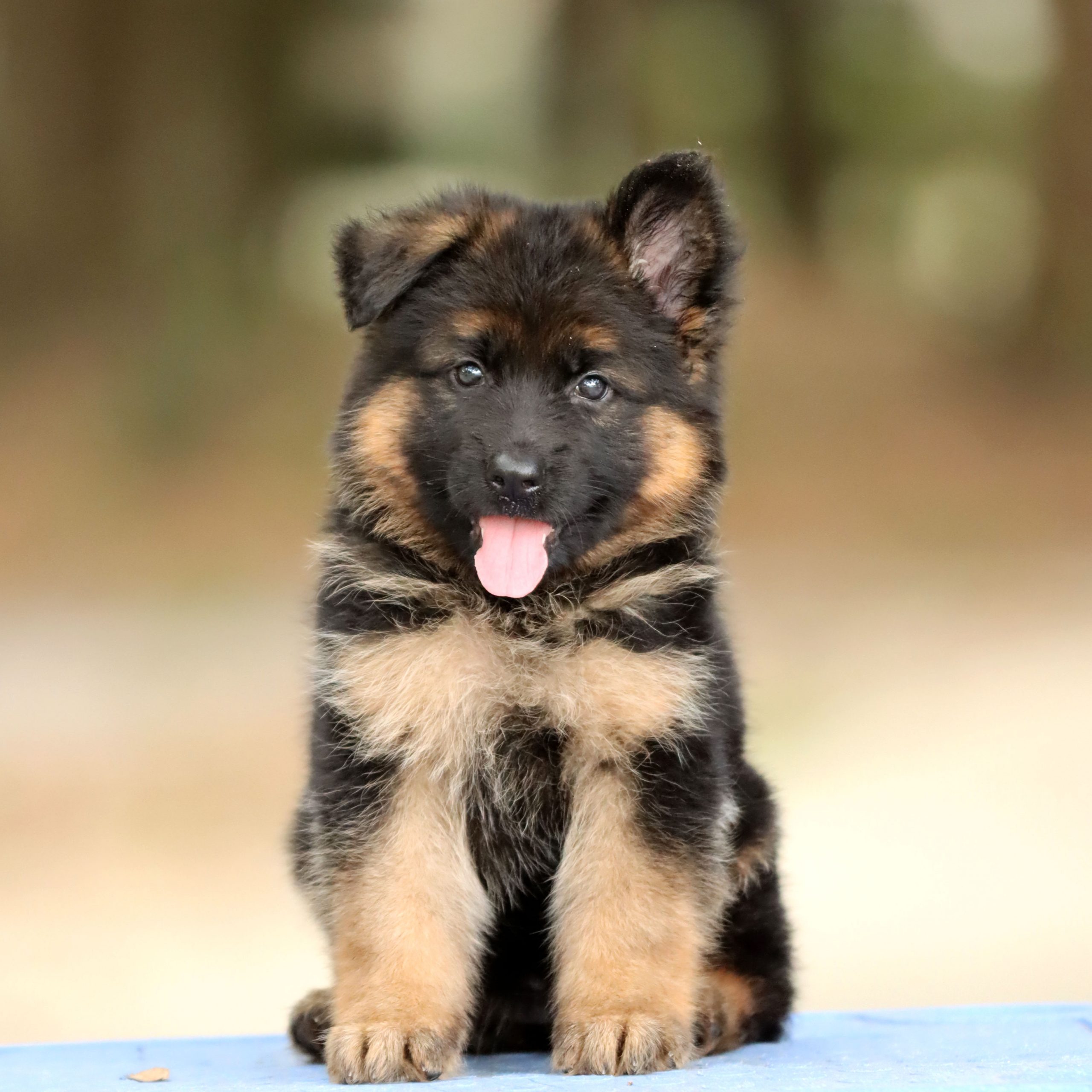 Want To Go One Step Further?
Become a VIP and Get First Choice!
Once you've decided that you would like to get a puppy from Canine Extreme and you want to make sure you have a selection from one of our upcoming litters we suggest signing up for our VIP Waiting List. This list gives you the first look at the puppies before they hit the website. We find this the best option for those looking to get "Exclusive First Pick" of a litter or puppies as they come available. In this program we ask for a $500 non-refundable down payment and then you get promoted to our VIP Puppy Waiting List.
The picks go in the order of which the down payments are received and as puppies get selected you will move up the list until you become first in line. When you become first in line you will have the option of "Exclusive First Pick", you can either select a puppy or choose to pass until the next litter. Once you are in the first position you are never tied down to any given litter until you find what you like.